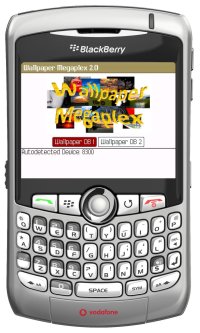 S4BB Limited is proud to announce the final release of Wallpaper Megaplex 2.0 for BlackBerry® Wireless Handheld featuring over 6.5 million new wallpapers optimized for every available BlackBerry® device.
A license of Wallpaper Megaplex can be purchased at all major sales channels: MobileSoftMarket, Handango, MobiHand, BlackBerryCool Store, CrackBerry Store, BerryReview Store, Pinstack Store.
More information on Wallpaper Megaplex:
Your mobile software experts at S4BB Limited.