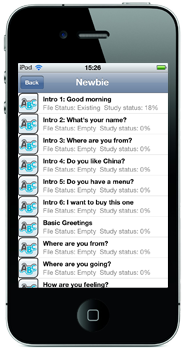 We have recently updated all our Learn apps for iOS. These updates will increase the overall quality of the apps. The apps are available through iTunes. The update is free if you've already purchased the app. Start studying the language of your choice, on your own pace.
What's new in version 1.0.1
Fixed Minor Bugs
Improved Stability
Enhanced Performance
Learn apps:
Compatibility:
Requires iOS 4.0 or higher; iPhone 3GS, iPhone 4, iPhone 4S, iPod touch (3rd generation), iPod touch (4th generation) and iPad.