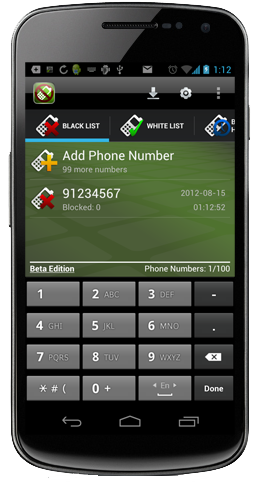 Recently we've released the first Beta version of Junk Call Blocker for Android™ Smartphones. Today we've launched the second beta version: Junk Call Blocker BETA II. In the second beta we've added a back up function allowing you to save your black & white listed numbers. We've also improved the block algorithm, improving the overall performance of the application. As this application is still in beta, we appreciate any feedback. You could help us out by testing the app for FREE and let us know what you think about it here.
Features
Auto-Block junk calls or receive a Warning Only.
Blacklist: add any number you want to block.
Whitelist: overrule any number in the Blacklist.
Block Histroy: view which numbers have been blocked.
Block Numbers Via: call log, last short call (<10 sec), manual number input
Block Feedback: receive a notification after a blocked call.
Compatibility
The minimum required OS for testing this app is Android 2.1.