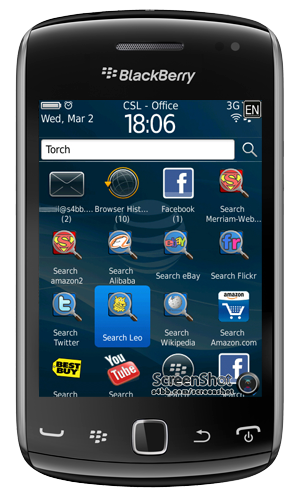 We've updated our Super Search app series for BlackBerry® Smartphones. The new update fixes reported bugs and improves the overall search results. Super Search is the ultimate application to search the internet on your BlackBerry® Smartphone.
Features
Quick search by just start typing
8 pre-defined searches
Add your own custom search (integrated into browser)
All Super Search apps are compatible with all BlackBerry Smartphones running OS 6.0. You can download Super Search apps for free at BlackBerry App World™.