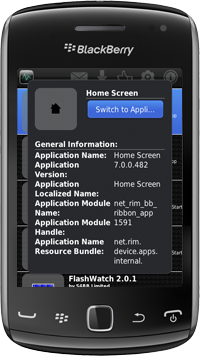 We've just released a new update for Task Manager for BlackBerry® Smartphones. The new update fixes reported bugs and improves the overall performance of the app. Thanks to Task Manager for BlackBerry® you'll be able to get an overview of all applications running on your device, both native and third party applications.
Information shown:
Application Name.
Application Version.
Module Size.
Module Vendor.
…and much more!
Compatibility
App Task Manager is compatible with all BlackBerry® Smartphones running OS 6.0 and up.
Download
App Task Manager Free
App Task Manager Pro (ad-free)