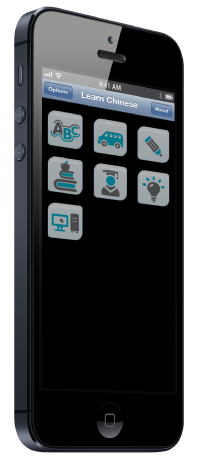 Want to learn a new language, but don't have the time? Then we have the perfect apps for you: Learn Language Apps! Filled with self contained audio lessons and various difficulty categories Learn Language Apps are ideal for both newbies and advanced speakers as well. Learn Chinese, Spanish, French, English or Italian on-the-go with Learn Language Apps!
Features
Loaded with self-contained audio lessons.
5 difficulty levels from newbie to advanced.
Lessons are easy to understand and contain useful phrases and dialogues.
Lessons can be scheduled with your own starting time and can be paused to resume later.
All lessons are available 24/7 and can be accessed immediately.
Compatibility
All Learn Language Apps are compatible with Android 2.1, BlackBerry® OS, BlackBerry® 10, PlayBook™ and iOS 4.0
Download