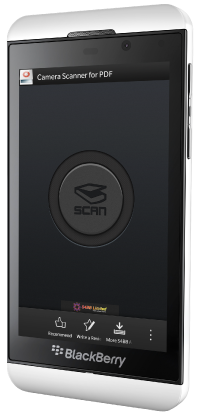 We've released a new application for BlackBerry® 10: Camera Scanner for PDF! This handy app allows you to take a phot of anything and output it as a PDF file. Ideal when you have tho deal with paperwork like restaurant bills, rental receipts and what more. Unique about Camera Scanner for PDF is the option to protect your created PDF files with a password! No need to save those up in your wallet, scan it, convert it and save it within one application! Best of all, this app is available for FREE.
Features
Beautiful, intuitive user interface.
Export to PDF.
Protect scanned documents with a password.
Compatibility
Camera Scanner for PDF is compatible with BlackBerry® 10.
Download
Camera Scanner for PDF