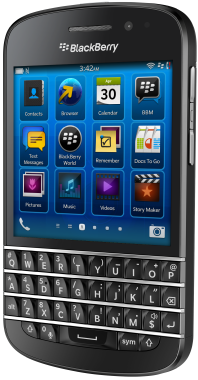 We've released a brand new update for Theme for BlackBerry® 10. The new update makes this awesome app compatible with the new BlackBerry® Q10. We've also redesigned the user interface, making it easier to set the theme of your choice. Last but not least, we've fixed bugs making the app performing even better.
Customize your BlackBerry® 10 Smartphone with your favorite wallpapers and colors. Pick the frames and bar colors you like and give your Smartphone a personal touch.
Features
Choose from 30 different themes.
21 wallpapers to choose.
Intuitive user interface.
Compatibility
Theme is compatible with BlackBerry® Z10 & Q10.
Free Download
Theme