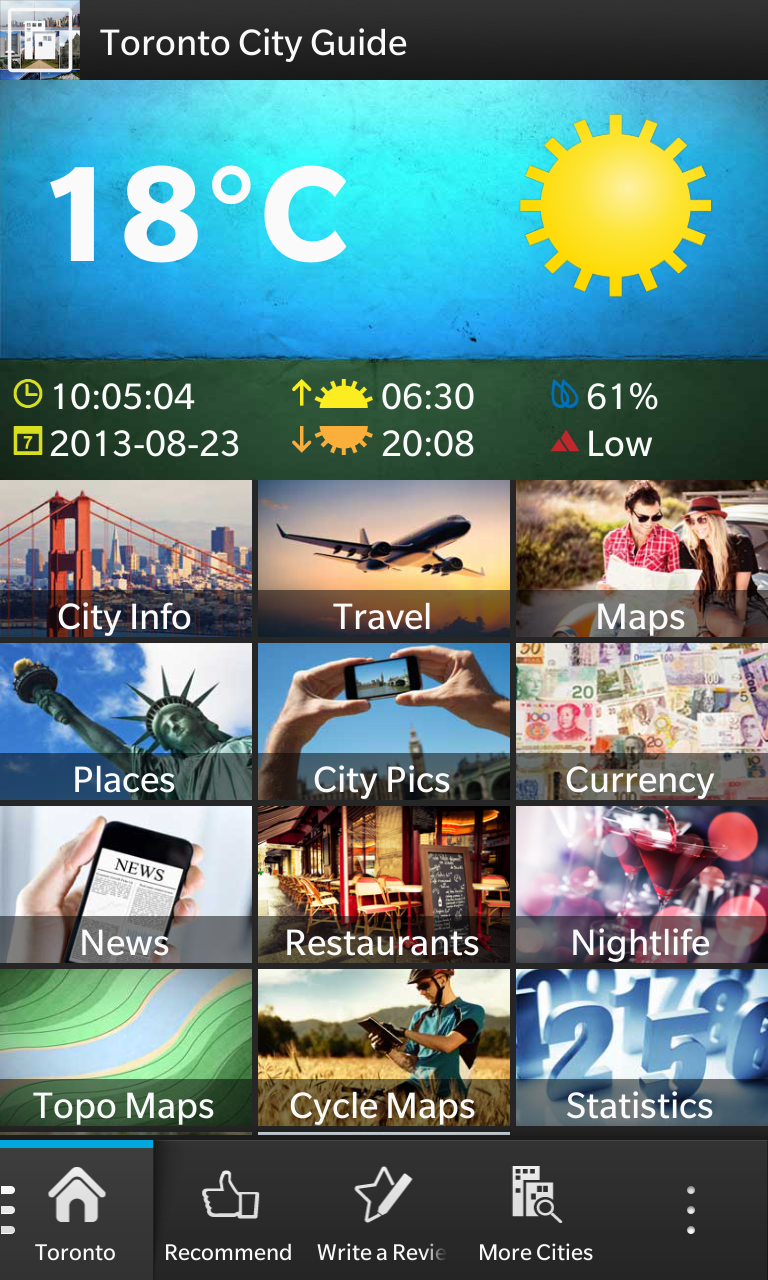 We have released a free version of our Toronto City Guide. This allows everyone to take a close look at the full set of functionality which every single of our City Guide applications comes with. This free evaluation app "Toronto City Guide – Free" is exactly the same as the paid application that has been on sale on BlackBerry World for many months now. Core functionality features of each app are:
Packaged Content (Localized by City)
Locally Relevant Service Integration
Support of Imperial and Metric Units
Share Integration with Twitter, Facebook, BBM, BBM Channels, WhatsApp, LinkedIn, NFC, SMS. (in Places, Restaurants, Nightlife, News)
Mapping Integration for Turn-by-Turn Navigation with BlackBerry Maps
Animated Weather User Interface
While the functionality of each City Guide application is the same, the content is localized for each city. For the convenience of travelers who do not want to spend a fortune on roaming charges, most of the essential content is packaged right into the application and therefore, it is available to the user even without any Internet connection. The typical size of each application ranges between 15 MB to 30 MB. If required by the license of the content, attribution is being shown for the author of such content in the "About" screen at the "Third Party Licenses" section.
Content Available for Each City:
Current Weather Information
General City Information
Travel Information
Street-Level Maps, Topographic Maps (Canada only), Cycling Maps, Navigation Information
Local News
Sightseeing Places, Restaurants and Nightlife Establishments
Local Currency (incl. currency converter), Local ATM Locations shown on Map, General City Statistics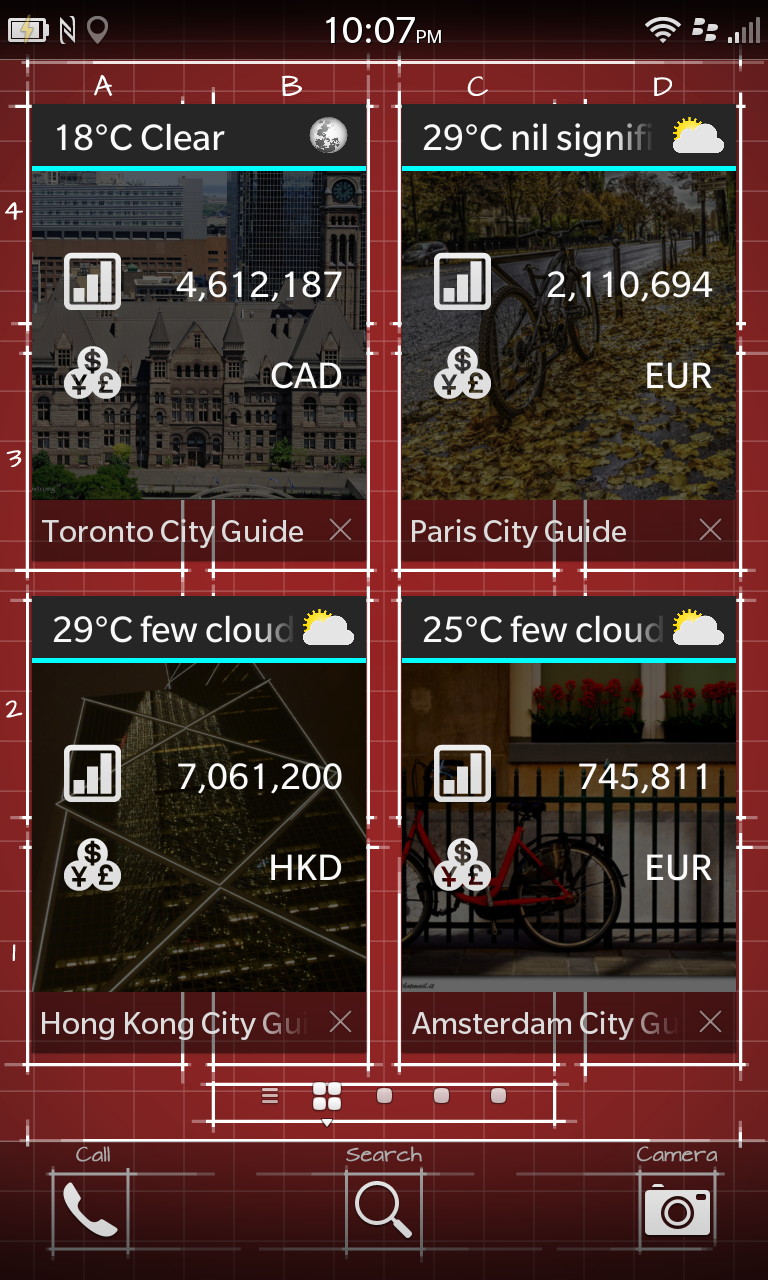 Download: Toronto City Guide – Free
Other Popular City Guide Apps for Download (paid):
Other Popular BlackBerry 10 Apps by S4BB Limited:
We believe only the one who has tried our apps can judge them objectively.