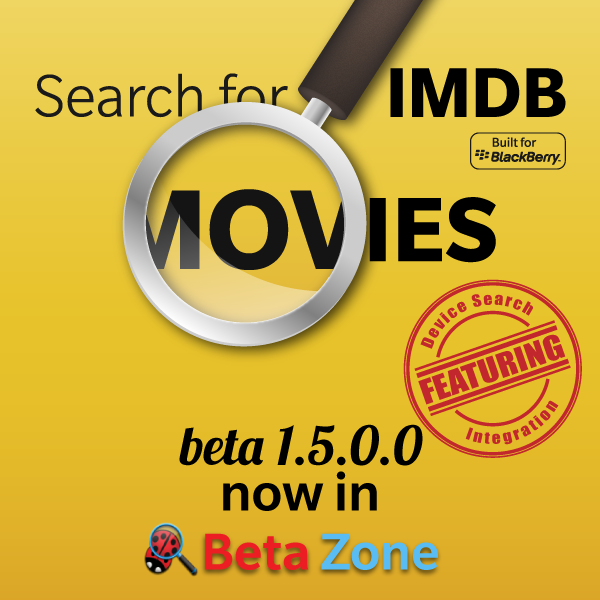 Today a new app beta makes its way to the BlackBerry Beta Zone: Search for IMDB 1.5.0.0 
We have added deep BlackBerry 10 integration into the app by integrating Search for IMDB into the phone's "Device Search". Try and tell us if you like it!
Search for IMDB allows you to quickly search Internet Movie Database for any movie that had ever been made or is currently in production.
You can search: Movie titles, actors, directors, celebrities and trailers.
Including top lists like: Most-viewed movie titles, most-viewed celebrities and top News.
Search for IMDB is compatible with BlackBerry® Z3, Z10, Z30, Q5, Q10 & P'9982 and can be downloaded for FREE at the BlackBerry Beta Zone: