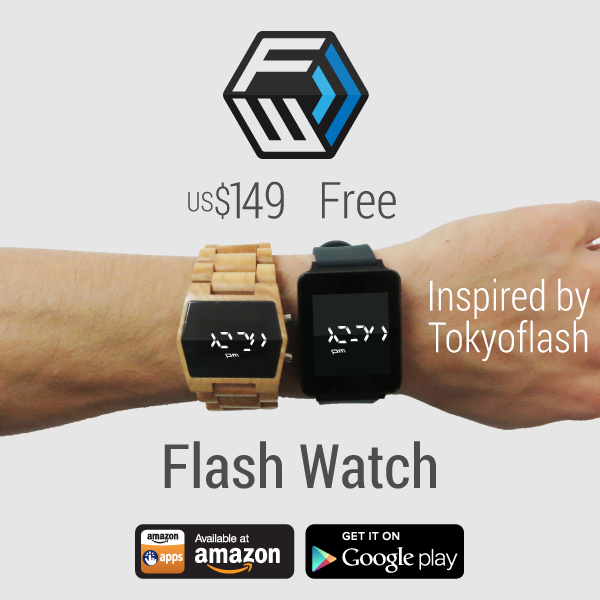 S4BB Limited has just released Flash Watch 1.0 on Google Play featuring unique watch faces that can be used on Android Wear Smartwatches. Inspired by the Tokyoflash XTAL Wood watch which costs $149, Flash Watch is available for free on Google Play and the Amazon Appstore.
Flash Watch is a beautiful app for your smartphone and tablet that comes with an Android Wear app which sports beautiful watch faces. Inspired by Tokyoflash's XTAL Wood watch, Flash Watch brings a similar design to your Android Wear watch and your smartphone or tablet as well.
Flash Watch Features
☆ XTAL watch face for Android Wear, Smartphone and Tablet
☆ Regular and Cryptic modes
☆ Multi-Color Support: White, Grey, Gree, Blue, Magenta, Mint, Purple, Yellow
☆ 12h and 24h modes
☆ Additional customizations
Try our Flash Watch today! It's free and brings beautifully designed watch faces to your Smartwatch.
Flash Watch is compatible with Android phones and tablets running Android 2.3.3 or higher, and the Android Wear app runs on all currently available Android Wear watches like the LG G Watch, Motorola Moto 360, Samsung Gear Live, ASUS Zen Watch, Sony Smartwatch 3 and LG G Watch R. Flash Watch can be downloaded for FREE through Google Play and the Amazon Appstore:
Free Download
Flash Watch for Android