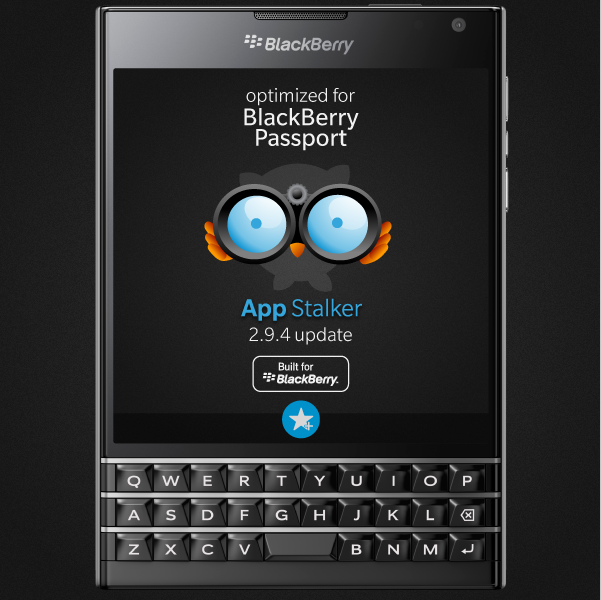 S4BB Limited has updated App Stalker with full support for the BlackBerry Passport. The new App Stalker takes advantage of the large screen and now also shows your PAID apps that just became FREE and run on the BlackBerry Passport. Along with usual improvements like signature actions and performance enhancements, App Stalker is a beauty on the BlackBerry Passport!
Get all the hottest apps for free! Apps that had previously been paid and turned into free apps are shown in App Stalker as well as apps that had been discounted recently.
App Stalker Features
★ Featured Apps (best apps in store)
★ Price Drop Apps (apps that got cheaper)
★ Newly Free Apps (paid apps that turned free)
★ Full active frame integration
★ Push notification integration in BlackBerry Hub that shows newly free and price drop apps
★ Direct integration with BlackBerry World – an app that interests you, can be accessed with just 1 click
Compatibility & Download:
App Stalker is compatible with BlackBerry® Passport, Classic, Z3, Z10, Z30, Q5, Q10, P'9982 & P'9983 and can be downloaded for free at BlackBerry World.
Download
App Stalker for BlackBerry 10