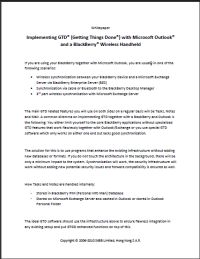 Implementing GTD® (Getting Things Done®) with Microsoft Outlook® and a BlackBerry® Wireless Handheld.
Free PDF Download
In order to get the free PDF Whitepaper please fill in your email address.

We respect your privacy! S4BB Limited will not share your data with any third party.
Getting Things Done® and GTD® are registered trademarks of David Allen & Co.