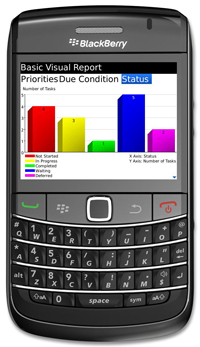 S4BB Limited just released TaskReports in version 1.7. With TaskReports you will be able to see all upcoming tasks, project progress and category/context completion right in your mailbox daily, weekly or monthly. This provides an excellent productivity overview. TaskReports will boost your productivity tremendously.
New in TaskReports 1.7
Added: Font size can now be adjusted.
Added: Email account scheduled email reports will be sent from, can now be selected.
Added: Compatibility with all touch screen devices.
Added: Language support for German, French, Cantonese and Mandarin added.
Improved: User interface has been redesigned.
Improved: Upcoming tasks report can hide/show undated tasks.
Improved: Better integration with and from other application.
More Information: TaskReports for BlackBerry® Smartphones