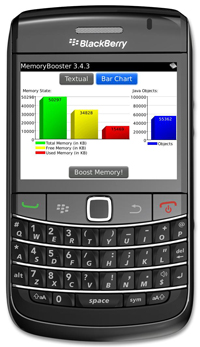 S4BB Limited just updated MemoryBooster to version 3.4 for BlackBerry® Smartphones. MemoryBooster boosts your device speed by recovering wasted memory. All in background, you don't even have to think about it.
The free update to version 3.4 of MemoryBooster for BlackBerry® smartphones comes with the following changes:
Better user interface layout for textual output.
All screens visually improved and optimized for speed.
Review integration into program for BlackBerry App World users.
Minor bugs fixed.
More information: MemoryBooster for BlackBerry® Smartphones