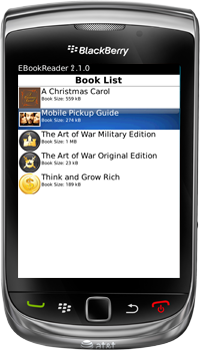 S4BB Limited has just updated two of our great classic eBooks, The Art of War Military Edition and The Art of War Original Edition. This book has its roots in the 6th century BC and has taught generations on how to achieve success, The Art of War can be applied to modern strategy and leadership.
The free update to version 2.3 of The Art of War for BlackBerry® Smartphones comes with the following changes:
User interface improved.
Minor bug fixes.
Improved compatibility with BlackBerry Storm.
Full BlackBerry Torch & BlackBerry OS 6 Compatibility.
More information: The Art of War Military Edition 2.3 for BlackBerry® Smartphones
More information: The Art of War Original Edition 2.3 for BlackBerry® Smartphones