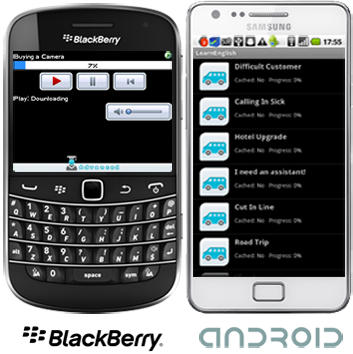 S4BB Limited just updated Learn English for BlackBerry® and Android™ Smartphones. The new version of Learn English provides more than 240 self-contained audio lessons to choose from! Designed for beginners as well as advanced speakers. Learn the most common language of the world today!
Features:
More than 240 self-contained audio lessons.
5 difficulty levels from newbie to advanced.
Lessons are easy to understand and contain useful phrases and dialogues.
Lessons can be scheduled with your own start time and can be paused to resume later.
All lessons are available 24/7 and can be accessed immediately.
Compatibility:
Learn English is compatible with all devices running OS 5.0 or higher. Including all BlackBerry OS 7 devices: Bold 9900, 9930; Torch 9810, 9850, 9860; Curve 9350, 9360, 9370.