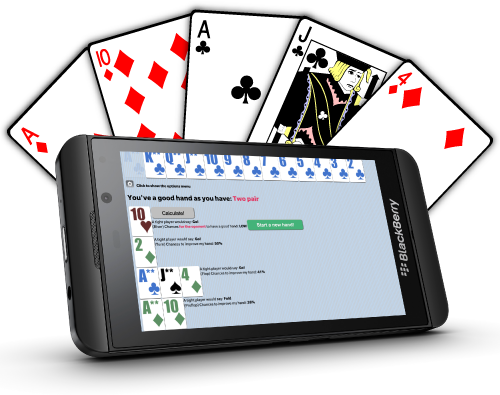 Playing Poker and not sure whether to fold or call? With our all new Texas Hold'em Poker Helper you'll be able to see the quality of your hand! Based on the cards you hold and the cards on the table this handy application calculates your win chances. Step-by-step you can add new cards for Flop, Turn & River, the app will update your chances of winning and showing the likeliness of other players having a good hand. Place your bet, get Texas Hold'em Poker Helper today and grab that pot!
Features
Intuitive user interface.
Step-by-step predictions.
Compatibility
Texas Hold'em Poker Helper is compatible with BlackBerry® 10
Download
Texas Hold'em Poker Helper