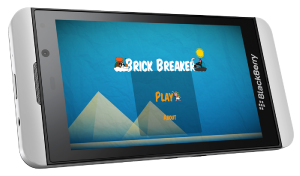 We've released an all new update for Brick Breaker Anubis. The new update consists of new improved graphics enhancing the game play greatly. Anubis is angered at the citizens of Luxor and threatens to destroy them by blocking the sun with stone blocks! Protect the people by bouncing away the blocks so that Luxor can once again bathe in the warmth of the sun!
With 9 levels and 3 difficulties to choose from, Brick Breaker Anubis is the perfect game to entertain yourself in dull moments.
Features
9 different levels.
3 difficulties to choose from.
Stunning Graphics.
Intuitive User Interface.
Compatibility
Brick Breaker Anubis compatible with BlackBerry® 10 and available at BlackBerry World™.
Download
Brick Breaker Anubis