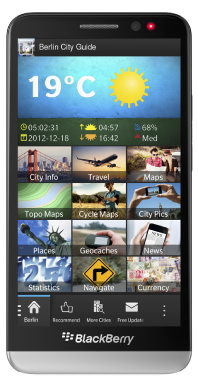 For everyone traveling to Europe we have a special offer! This weekend we have a number of our City Guide apps on discount for just $0.99! Containing detailed information on sightseeing, shopping, dining, transportation and more, our City Guide apps are your best source of information when visiting a new city. This weekend on sale are:
City Guides on discount
Enjoy your holiday in Europe with S4BB Limited's City Guides. Get them this weekend while they're on discount!
Compatibility
All City Guide apps are compatible with all BlackBerry® 10 Smartphones including the new BlackBerry® Z30.