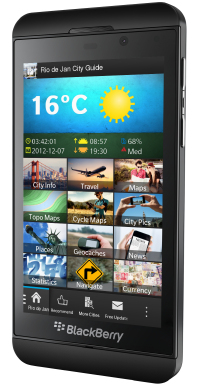 To celebrate Haloween and Día de Muertos we've this weekend three Latin American City Guides on sale! If you're traveling to Rio de Janeiro, Santiago de Chile or Lima you're in luck. This weekend these City Guides are available for just $0.99 each. Look up weather forecast, maps, nightlife locations, restaurants and much more, with the click of a button. Get these Latin American City Guides while the offer lasts. This weekend only!
Features
Current Weather Information
General City Information
Travel Information
Street-Level Maps
Navigation Information
Local News
Sightseeing Places
Restaurants and Nightlife Establishments
Local Currency (incl. currency converter)
General City Statistics
Compatibility
All City Guides are compatible with BlackBerry® 10 Smartphones.
Download