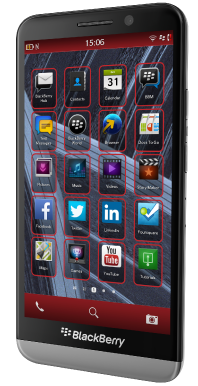 We've released a brand new update for our Theme application. Theme for BlackBerry® 10 is now fully compatible with the BlackBerry® Z30. We have also adjusted the available themes so that they are a better fit with BlackBerry® 10.1 and 10.2. Last but not least, we have fixed minor bugs, improving the performance of the application greatly!
Theme is the ideal application for anyone who wants to customize his or her BlackBerry® 10 Smartphone. After setting a background you can choose from 50 free themes and 30 premium themes to give your Smartphone a truly personal touch!
Features
Choose from 80 different themes.
26 preloaded wallpapers to choose from.
Set your own images as wallpapers.
Intuitive user interface.
Compatibility
Theme is compatible with all BlackBerry® 10 Smartphones.
Free Download
Theme