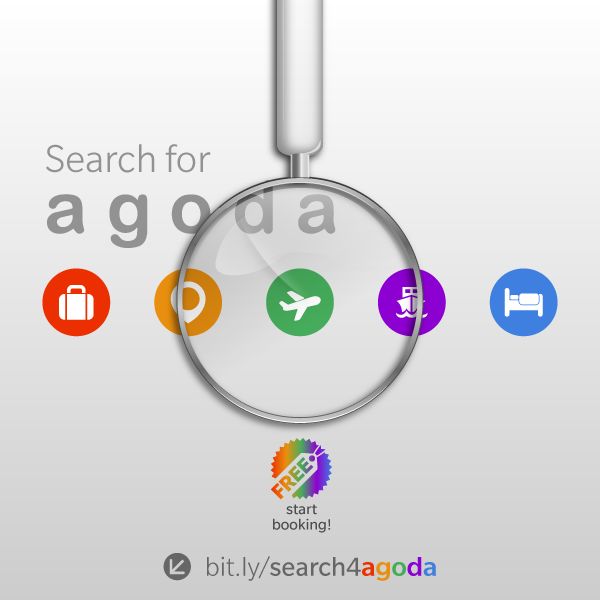 S4BB Limited has just released Search for Agoda to make it dead-simple to book your travel & accommodation with your mobile phone. Besides our already existing Search for Booking app this new Search for Agoda has been launched to offer choice to our customers world-wide. By integrating into the BlackBerry Assistant / Universal Device Search it is now possible to search for your travel destination right from the BlackBerry home screen.
Get Search for Agoda now to go shopping on Agoda right from the home screen of you BlackBerry 10 device. You can your next family trip, hotel accommodation for business trips and even find exclusive deals.
Features:
★ Simple mobile booking experience
★ Use your existing Agoda account
★ Easy share of places found on Booking (share via BBM, email, Bluetooth, Whatsapp, Twitter, Facebook, etc.)
★ Instant notifications of current and upcoming promotions – you'll never miss a good deal!
★ Favorites List
★ Promotion Details & Search
★ Instant Type-Search on BlackBerry Q10, BlackBerry Q5, BlackBerry P'9983, BlackBerry Passport and BlackBerry Classic
★ Device Search Integration (search in your home screen and tap the Search for Agoda icon)
Travel Booking Features:
Thousands of hotels
Search hotels by country, region, city, district, airport & landmark proximity
Pay in your local currency
38 languages supported
Natively Supported Languages: English, Arabic, Bahasa Indonesia, Bahasa Malaysia, Catalan, Croatian, Danish, Dutch, Estonian, Finnish, French, German, Hebrew, Hindi, Hungarian, Italian, Japanese, Korean, Norwegian, Polish, Portuguese, Romanian, Russian, Chinese (simplified, traditional), Slovenian, Thai, Turkish and Vietnamese.
Compatibility & FREE Download:
Search for Agoda is compatible with BlackBerry® Passport, Classic, Z3, Z10, Z30, Q5, Q10, P'9982 & P'9983 and can be downloaded for FREE at BlackBerry World.
Free Download
Search for Agoda for BlackBerry 10