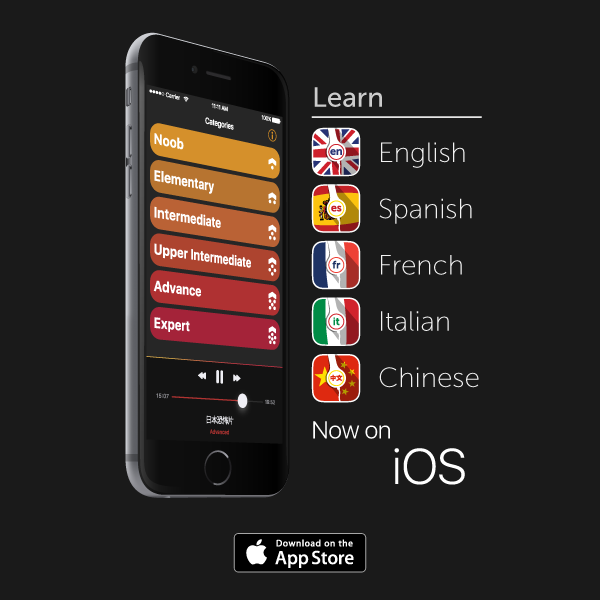 We've just re-launched our popular language learning apps for the iPhone. All 5 languages are supported: Learn English, Learn Spanish, Learn French, Learn Italian and Learn Chinese.
All audio lessons are easy to understand and contain useful phrases and dialogues. You can schedule your own time when you want your lessons to begin. Within each lesson, you may pause at any time and resume later from that time onward. Anytime, 24/7, lessons are available for you to access immediately. Lessons are short, effective, easy and fun, you can sit at home, in the office, or any other place to study your favorite language.
Audio lessons contain a set of comprehensive language learning materials which come in several difficulty levels. The following difficulty levels are available:
Newbie

Elementary

Intermediate

Upper Intermediate

Advanced
All of our language learn apps are compatible with all iPhones running at least iOS 8.
You can them all here: