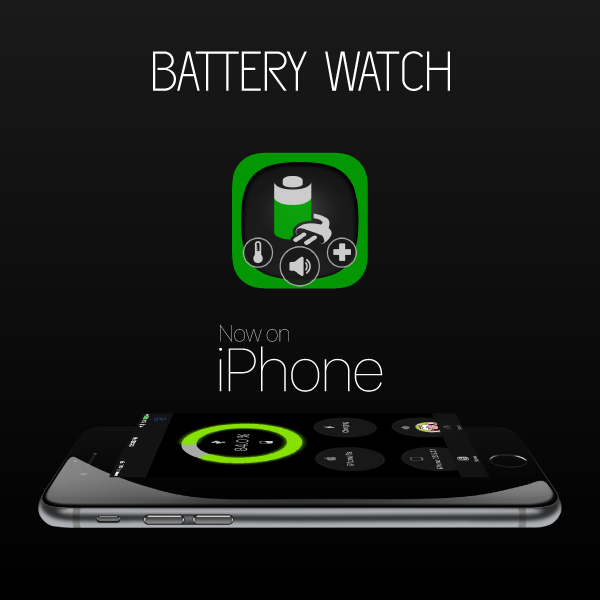 We've just re-launched our most popular free app Battery Watch on the iPhone. It's now available for free download on the App Store.
Battery Watch puts a smile on your face – every time you plug in your power cable, every time your charging has completed and every time your device is running low in battery.
12 Funny Voices lighten up your power drain pain.
Battery Watch Features:
Know your battery status while charging

Get notified when you're running out of juice (app needs to be running)

Get a voice alert when you're fully charged — thus, avoid over charging

Find out additional details of your device like model, iOS version, etc. (more to come)
Try Battery Watch today! It's free.
Battery Watch is compatible with all iPhones running at least iOS 8.
You can download Battery Watch on the App Store