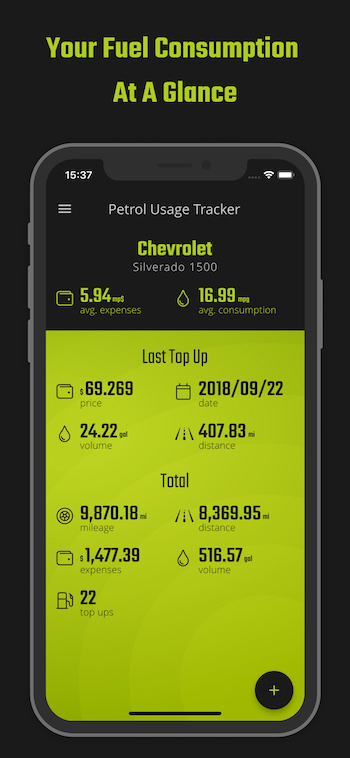 We just released a brand new app for car owners: Fuel Usage Tracker
This great new app allows you to easily track your car's fuel consumption and all the costs you incur. It currently supports diesel and petrol/gasoline engines, which will be extended soon to electric and more.
Features:
Comprehensively track fuel consumption
Quick 'n easy topup input
Calculation of average expenditure
Import & Export of topup information (Excel, CSV)
Manage a car, truck or motorbike
Manage multiple vehicle profiles
Available in English and German
Fuel Usage Tracker is a very simple app. Easy to use and purpose-built for a very specific use.
Download Fuel Usage Tracker at:
Freemium
Fuel Usage Tracker comes as a free app that allows you to create 1 vehicle profile. You can add as many topups to that vehicle as you like. If you'd like tomanage more than 1 vehicle profile, please purchase the upgrade through the app and you'll be able to set up as many vehicle profiles as you like. It's a one-off payment that lasts a lifetime.