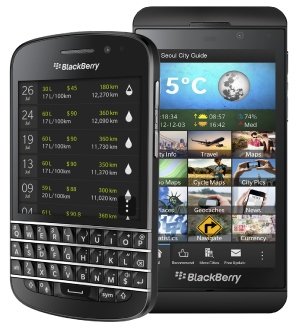 "City Guides from S4BB Limited are the perfect app to bring with you on any trip."
-BlackBerryEmpire
It's time for another Media roundup! In the past month we've updated some of our most popular apps like Petrol Usage Tracker & Easy Smiley Pack. We also released new native BlackBerry® 10 applications: NextAction! and the Learn Language app series! Check out some of the reviews below:
BBManila
BBNews (in Polish)
BlackBerryEmpire
BlackBerryOS
N4BB
NerdBerry
Whatsmyappagain
ZarBlackBerry (in Spanish)
Want to download the apps you've been reading about? You can find them all at BlackBerry World™: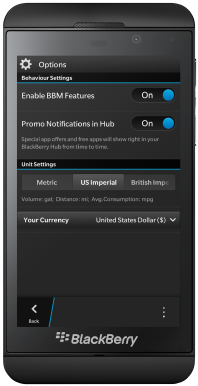 We've released a new update for Petrol Usage Tracker for BlackBerry® 10 Smartphones. In the new update we support 3 units of measurements: Metric, UK Imperial & US Imperial. We've also added a notes functionality allowing you to add details to your top-up like gas station name, fuel sub-type (Octane 98, Octane 95 etc.) and more.
Petrol Usage Tracker is the perfect application to keep track of your fuel consumption, your average fuel use and how much money you spend on fuel. Download Petrol Usage Tracker for free today at BlackBerry World™.
Features
Profile Management
Average Consumption
Average Expenses
Native BlackBerry® 10 Interface
All currencies supported, 139 in total
Mile per gallon calculations
NEW: 3 units of measurement supported: Metric, UK Imperial & US Imperial
NEW: Add notes to your top-ups
Compatibility
Petrol Usage Tracker is compatible with the BlackBerry® Z10, Z30, Q10, Q5 & P9982.
Free Download
Free Petrol Usage Tracker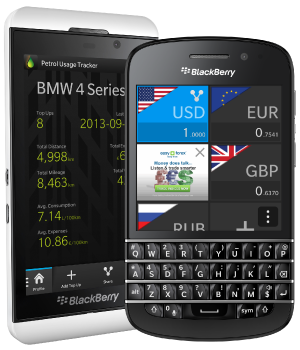 It's time again for another quick press roundup. We've been working on some new BlackBerry® 10 applications as well as updates for our existing applications. Check out some of the reviews below:
BlackBerryItalia (in Italian)
BlackBerry-FR (in French)
N4BB
NerdBerry
Want to download the apps you read about? They're all available at BlackBerry World™: