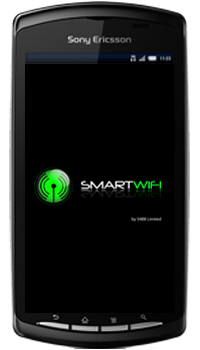 WiFi is one of the biggest energy consuming features of your Android Smartphone. Even when you're not using internet, the WiFi will consume battery as it keeps on searching for WiFi hotspots.
Smart WiFi is the ideal solution, already available for BlackBerry® Smartphones, this awesome application is now available for Android users. By remembering cell tower information, SmartWiFi detects when you leave your hotspot (for example your home or office) and switches off the WiFi function automatically. Whenever you enter a saved hotspot location again, the WiFi is switched on again.
Features:
Remembers the WiFi locations you use.
Up to 100 WiFi locations can be saved!
Auto-add newly connected WiFi Location.
Saves battery by turning off WiFi when not needed.
Powers WiFi back on when you are back at WiFi coverage.
Compatibility:
All Smartphones running Android 2.1 and up
More information: Smart WiFi for Android Smartphones