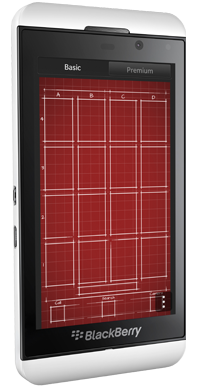 We've released a new update for Theme for BlackBerry® 10 Smartphones. We've added 5 new preloaded wallpapers, on top of that we've added 30 eye catching premium themes. You can now customize your BlackBerry® 10 Smartphone with 80 themes. Select a preloaded wallpaper you like, or select one of your own photos, add one of the 80 themes and you have a uniquely customized Smartphone.
Features
Choose from 80 different themes.
26 preloaded wallpapers to choose from.
Set your own images as wallpapers.
Intuitive user interface.
Compatibility
Theme is compatible with all BlackBerry® 10 Smartphones.
Free Download
Theme