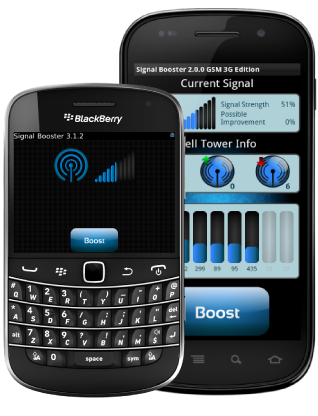 We've released a new update for CIA World Factbook for BlackBerry® & Android™. This weekend our Signal Booster application for BlackBerry® Legacy OS and Android Smartphones is on discount for just $0.99! Thanks to this application you'll always have the best connection. After hitting the Boost Signal button, the app will reset all connections and reconnect it to the best signal available! Get Signal Booster this weekend with 80% discount for BlackBerry® and Android!
Features
Optimizes BlackBerry® radio usage
No device reset required.
Signal level shown in menu & can be accessed from any native or third party application (BlackBerry® only)
High stability & performance; up to 60% signal strength gain
Easy to use interface
Compatibility
Signal Booster is compatible with BlackBerry® Legacy OS 4.6.0 & Android 2.1 and up.
Download: