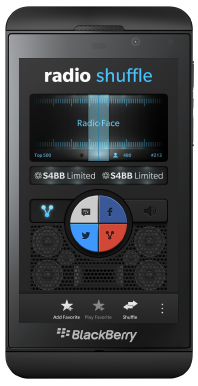 We've released a new update for Radio Shuffle for BlackBerry® 10. In the new update we've fixed various bugs and improved the performance greatly. Thanks to integrated data usage tracking you can exactly see how much data you have used, making Radio Shuffle the perfect application for on-the-go radio streaming. Shuffle through 500 global radio stations, set and share your favorite station with Radio Shuffle for BlackBerry® 10.
Features
Choose from 500 radio stations.
Set Favorite Radio Station.
Share Radio Station via BBM™, Facebook & Twitter.
Beautiful user interface.
Compatibility
Radio Shuffle is compatible with all BlackBerry® 10 Smartphones
Free Download
Radio Shuffle