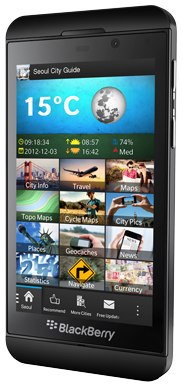 Chinese New Year -農曆新年 – is around the corner and specially for this occasion we are offering City Guides for as many as 12 major Asian cities on discount. Only this weekend, City Guides for cities such as Hong Kong, Seoul, Taipei and many more are available for just $0.99!
Our City Guides are the perfect app to bring with you on any trip. The Guides provide you with important data such as weather forecasts, maps, nightlife locations, restaurants, detailed descriptions of sights and lists of accommodations to guarantee best traveling experiences. Once the data has been cached, you can use the City Guide apps without the need for an internet connection!
Get these Asian City Guides while the offer lasts. This weekend only!
Features
Current Weather Information
General City Information
Travel Information
Street-Level Maps
Navigation Information
Local News
Sightseeing Places
Restaurants and Nightlife Establishments
Local Currency (incl. currency converter)
General City Statistics
Compatibility
All City Guides are compatible with BlackBerry® 10 Smartphones.
Download