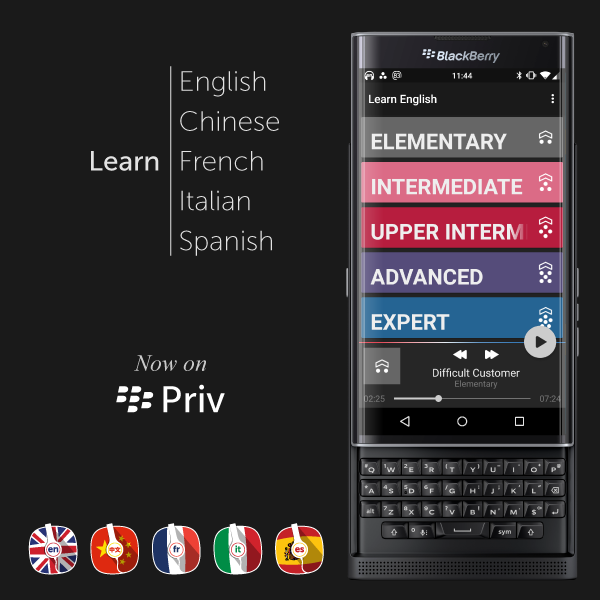 Yesterday, we have announced the re-launch of our 5 popular learn apps on Google Play for all Android phones and tablets.
Today, we would like to emphasize that our popular language learning apps Learn English, Learn Chinese, Learn French, Learn Italian and Learn Spanish are fully compatible with the BlackBerry Priv and are now available for purchase on Google Play. 
All 5 apps can be accessed here:
Let's all learn a new language and expand our horizon about peoples. In the end, by learning their language you understand their culture.